Welcome
Are you looking for help with a phobia or specific fear?
If you are looking for treatment for phobias or specific fears, you've come to the right place!  Up to 20% of us struggle with specific fears to complex anxiety.  Worries can interfere with everyday life, and tends to get worse when avoided.  The avoidance behaviors can become a problem, too.  WIth Virtual Reality (VR), you can see progress in the first session.
I offer exposure therapy for phobias, using Virtual Reality.  Yes, the goggles, smartphone and computer to create an environment of your fear.  Gradual exposure by immersion in the environment, with training to calm, helps to master situations that cause panic.  This treatment is for anyone from elementary school age to seniors.  Your child or teen will not fight this technology for treatment.
The VRx Lab uses the Psious platform to provide 3-D graphic environments, which can be personalized to a person's specific fears.  Arranged in a hierarchy, you can then progressively experience these fear producing situations, while developing relaxation and positive thinking.  VR environments are available for: Driving, Needles/Injections, Darkness, Heights, Elevators, Crowds/Metro, Public Speaking, Flying, MRI, Spiders/Bugs, and Exams.  VR environments are also available to help learn relaxation, mindfulness, or other calming strategies.
The good news is, these services are now approved for coverage by Blue Cross & Blue Shield of Mass.  Progress starts with the first session, and a printed report will show what progress was made.
Now you can stop avoiding places due to fear or panic, and learn to master your phobia in a safe, private, professional setting.
---
Please contact me to schedule your first Virtual Reality exposure session.
(781)837-5344     |     Send Email
I look forward to helping you take this step toward mastering your (or your child's) phobia.
The Benefits of Virtual Reality Exposure Therapy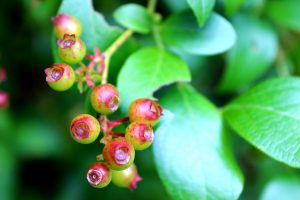 VIrtual Reality allows us to create environments withing the comfort of  our office.  Special goggles, coupled with a smartphone linked through a computer to the internet, can produce 3-D graphic, 360 degree, life-like situations, which are real to our brains!  This visual world is coupled with surround sound, and vibrations in our chair equipped with transducers, which match events that occur in the situation.  By fully immersing yourself in the situation of your fear or phobia, you can learn relaxation and positive thinking as you gradually confront your phobia in manageable steps.  In this way, fear of driving can be treated without being in a car.  Plane flights can be taken, without leaving the VRx Lab.  Spiders or cockroaches can safely crawl on your hand, with Augmented Reality (AR).
As an experienced psychologist, it is my honor to assist you in getting beyond your fears and phobias.  I will work with you, or your child,  to create a treatment plan that is ustomized to meet your unique circumstances.
Left untreated, most phobias only get worse.  Avoiding behaviors increase, and quality of living becomes rigid and difficult.  Treatment with Virtual Reality works, and can help you learn to master your fears.  Progress starts in the first session.  Printed reports about each session are free at the end of each session.  Homework practice VR sessions, as well as live VR sessions at home, are available with special equipment required.
"Your present circumstances don't determine where you can go; they merely determine where you start."

– Nido Qubein